Once upon a time, in the land of fire and ice, of volcanoes and glaciers, magic and mystery, three unicorns set out on an Icelandic adventure.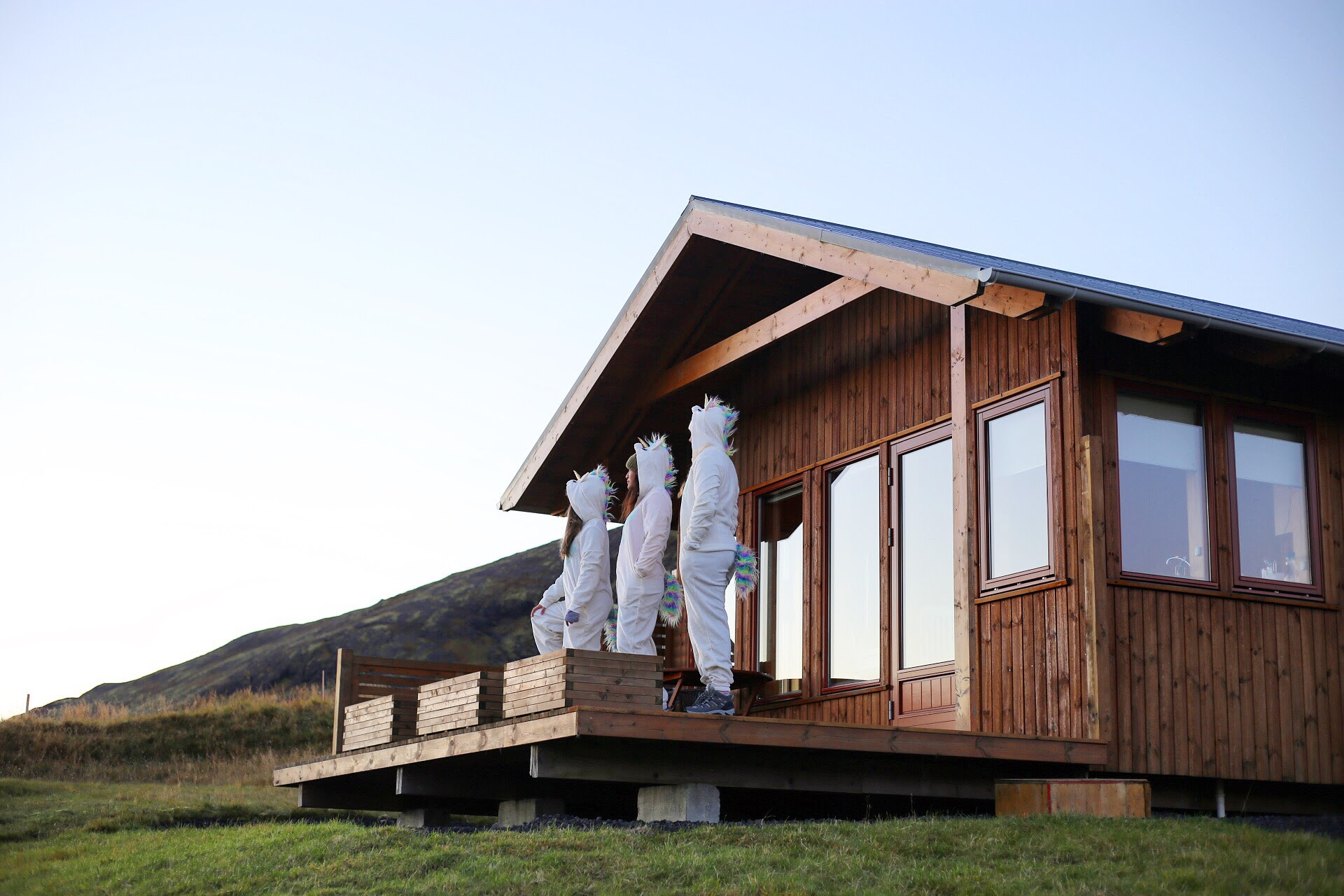 Iceland is the most magical place on Earth.
After visiting 54 countries, this one is my favorite.
The tiny European island, population 330,000, lies just outside the Arctic Circle. There are very few trees, which lends to very high winds. There is only one indigenous mammal on the island- the arctic fox. There are no mosquitos. There are beaches and there are mountains. There is everything. There is nothing. Iceland is incredible.
Our trip was prompted by an Icelandair stopover deal- one night in London and 6 days in Iceland for $400. I wanted to visit as early as possible in the winter season in order to catch the Northern Lights yet still miss the snowy winter weather: the last week in September. It ended up being PERFECT weather during our stay- no rain, Aurora sightings every night, barely a cloud in the sky and 50F degree days. I was told it was very 'lucky' but if you can choose a time to visit Iceland, I would recommend end of September.
Some Icelandic travel tips:
Since Icelandic tourism is booming, book your Airbnb's as early as possible. There are so many unique options but tend to be booked out about 6 months. Whenever we couldn't book via Airbnb, we stayed in guest houses.
Packing tips- bring lots of snacks from home. Bars, jerky, dried fruit. Food is very expensive and restaurants sparsely located on a road trip around the island. Lots of clothing layers as the saying goes, "If you don't like the weather in Iceland, wait 5 minutes." Waterproof hiking boots and a CamelBak are a must.
Book reservations at Blue Lagoon, Glacier Lagoon and Silfra snorkeling.

Best time of day for all of the above is first thing in the morning.

Iceland 4×4 Car Rental 7 day Jeep Grand Cherokee 119,000 ISK. Insurances to get: Super CDW, Gravel protection, sand and ash protection. Wifi 12,000 ISK for 7 days.

Staff will wait for you outside holding a sign and shuttle you to an off-airport location. If they are not there, wait a few minutes for them to return. Your contract takes about 30 min, make sure to thoroughly inspect the car with the staff so that scratches are not later marked as "gravel damage" upon return.
Car headlights need to always be ON. Car doors need to be held when opening doors as winds are strong.

Duty Free– stock up on wine, beer and chocolate prior to picking up your luggage at the airport, enough for the duration of your stay.
Customs– American line takes about an hour to enter the country, EU ~ 20 min.
Gas– Buy an N1 prepaid gas card for 10,000 ISK inside the gas station. There will be times you need gas but the station is closed. This prepaid card will allow you to pump gas if you do not have a PIN-chip credit card.
Speed Limit- Observe the strict 90 km/hr limit within the limits of Reykjavik. Tickets will be given to tourists, however outside the capital city police was very sparse.
Tipping: not expected
Credit cards (MC and VISA) are accepted everywhere (except the hot dog stand, the only time we needed cash which we exchanged at a gas station).
---
I've broken my Iceland blog posts into 4 sections. There's just too much from my week journey to fit into one blog post. I've kept the posts in chronological order. I hope it helps you plan your visit!
---
---
My honest opinion of Blue Lagoon?
Meh.
Yes, its beautiful. Yes, it's the most popular tourist destination in all of Iceland. Yes, its convenient. Yes, its expensive.
Yes, it was my least favorite activity in Iceland.
There were just too many humans at the Blue Lagoon. It was like being at Disney World (not a fan of that place either). Your hair must be kept up in a tight bun, the crust that forms from the water will dry out your hair and damage it. They recommend coating your hair with conditioner prior to entering the water.
Go anyway.
---
Reykjadalur
"Steam Valley"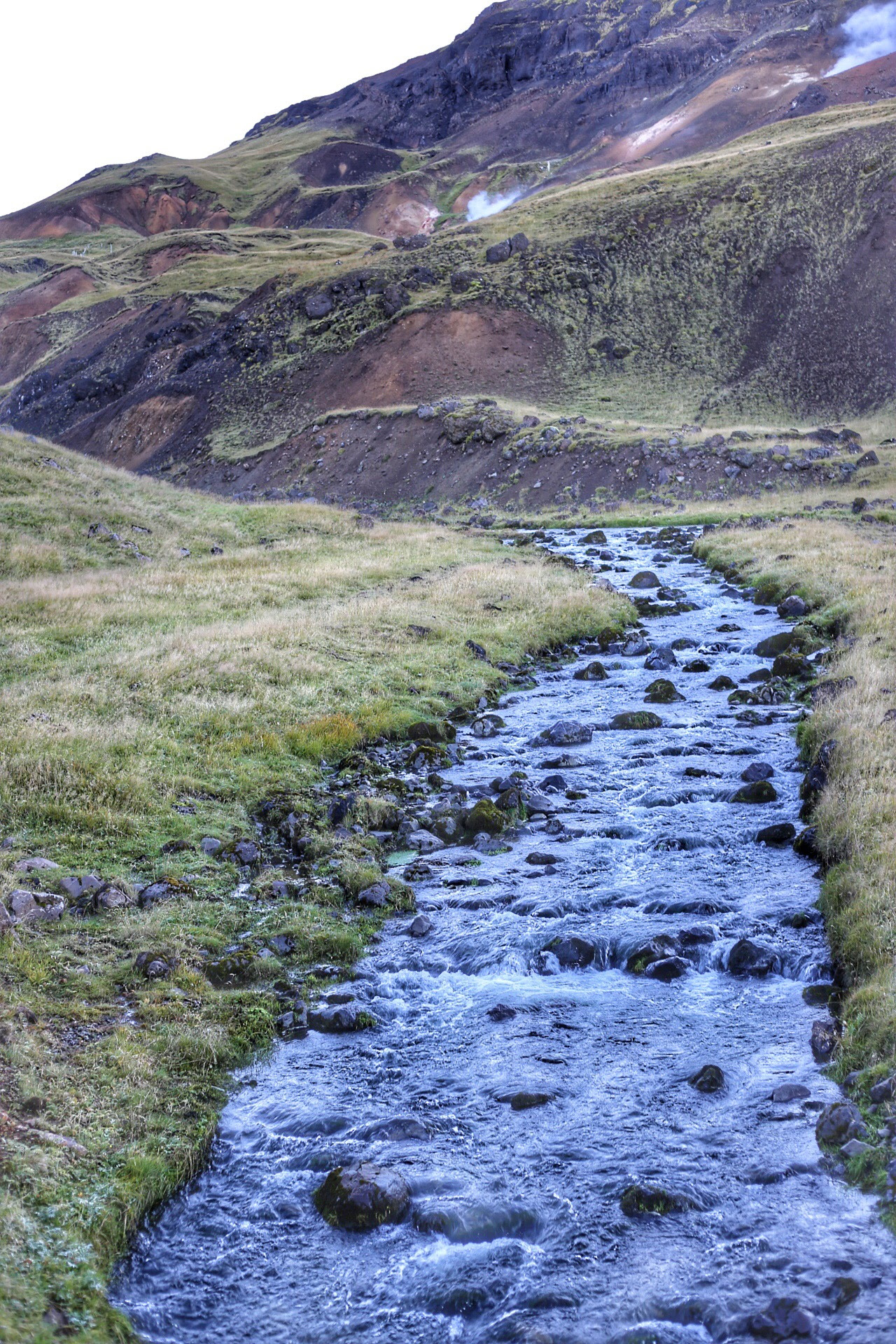 We didn't have time to finish the hike as we had to make our reservation at Silfra. Actually, I think we took the wrong route to the hot spring river. We took the path to the right instead of the left. Either way, it was gorgeous and a fun sunrise hike.
---
Pingvellir National Park
The water comes from Langjökull Glacier, which is filtered through underground porous lava for 30-100 years before it reaches Silfra. Talk about pure, pristine H2O! There is an absence of marine life in the fissure, so it's just you and your fellow human divers touching two continents at one time. Don't worry about the frigid water (we were), the dry suits really keep you dry! You arrive in thermals, two pairs of wool socks then layer on a coat underneath the completely sealed dry suit. Your feet and head are covered, but your lips and cheeks will freeze. I promise it's not that bad! (You can trust this Florida girl who is afraid of water below 70F degrees.)
DIVE.IS Snorkeling Day Tour costs 17,990 ISK, lasts 3 hours total with 30 minutes in the water. The guides are great and the hot chocolate at the end of the tour is perfection.
---
Brúarfoss
"Bridge Waterfall"
Have you ever heard the saying, "Difficult roads lead to beautiful destinations"?
Well, it was coined here at Brúarfoss.
45 min drive from Pingvellir, into a residential neighborhood with multiple signs of 'No Trespassing', onto a small hidden side road lies a hidden footpath that leads to a small bridge, muddy paths and a roar of rushing water. It is very difficult to find. There wasn't one blog with accurate directions and Google really really drops the ball on this one. It took three tries going in and out of the "summerhouse" neighborhood to find it.
Here's what I remember about our trial and error:
Enter in Brúarfoss into Google maps. Follow the directions all the way into the back of the residential neighborhood. Once you hit the dead end, turn around and make your first right onto a small gravel road. You will see a small (2 car) parking spot on the left. Park. Walk into the grassy area and you will see a small footpath. Follow it until you see a small sign for Brúarfoss. Good luck!
---
From here, you could reach Gullfoss (the most popular waterfall in Iceland) in 30 min then Gamla Laugin (Secret Lagoon) in another 30 min. We ran out of time and skipped these. Next trip!
---
Háifoss
"Tall Falls"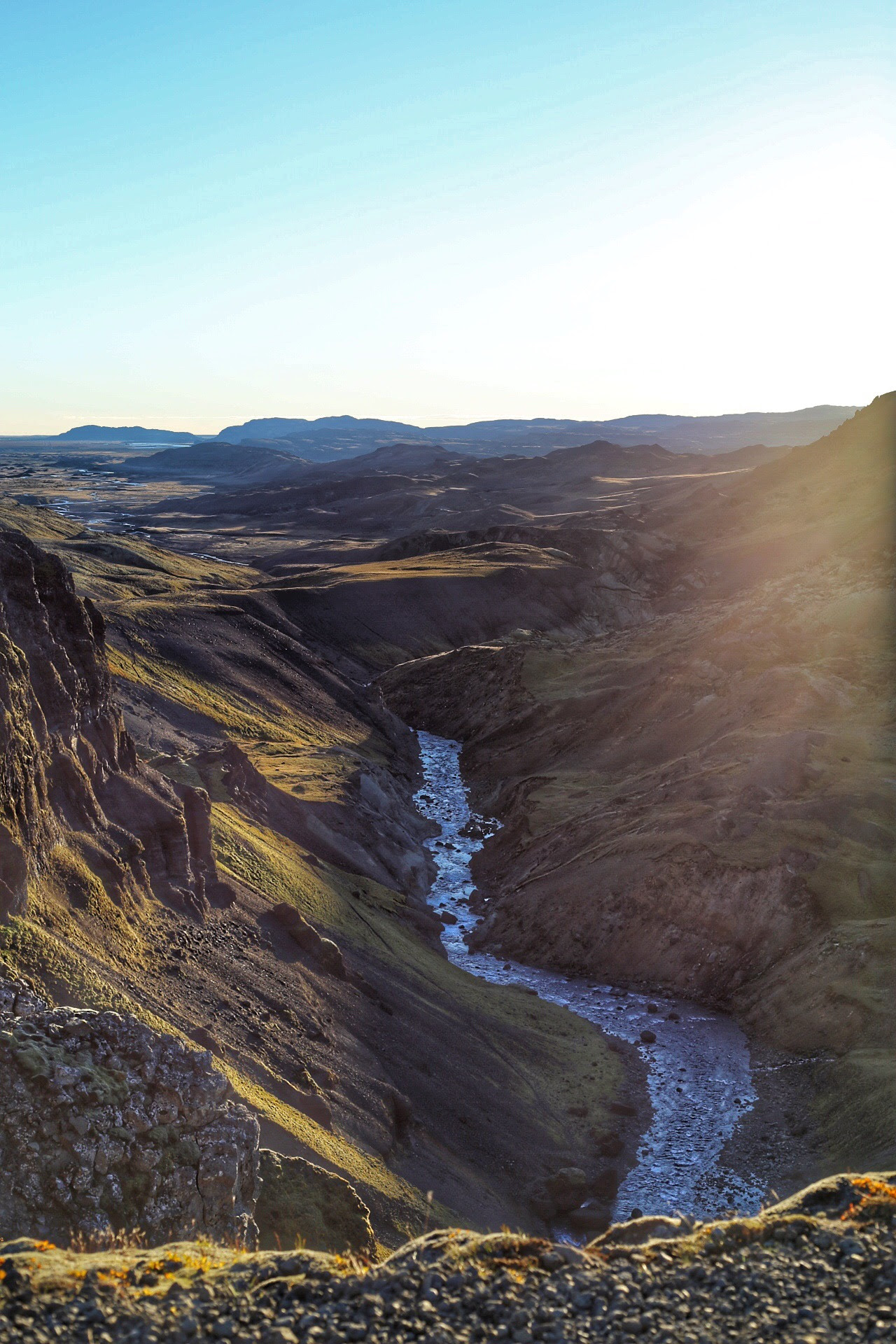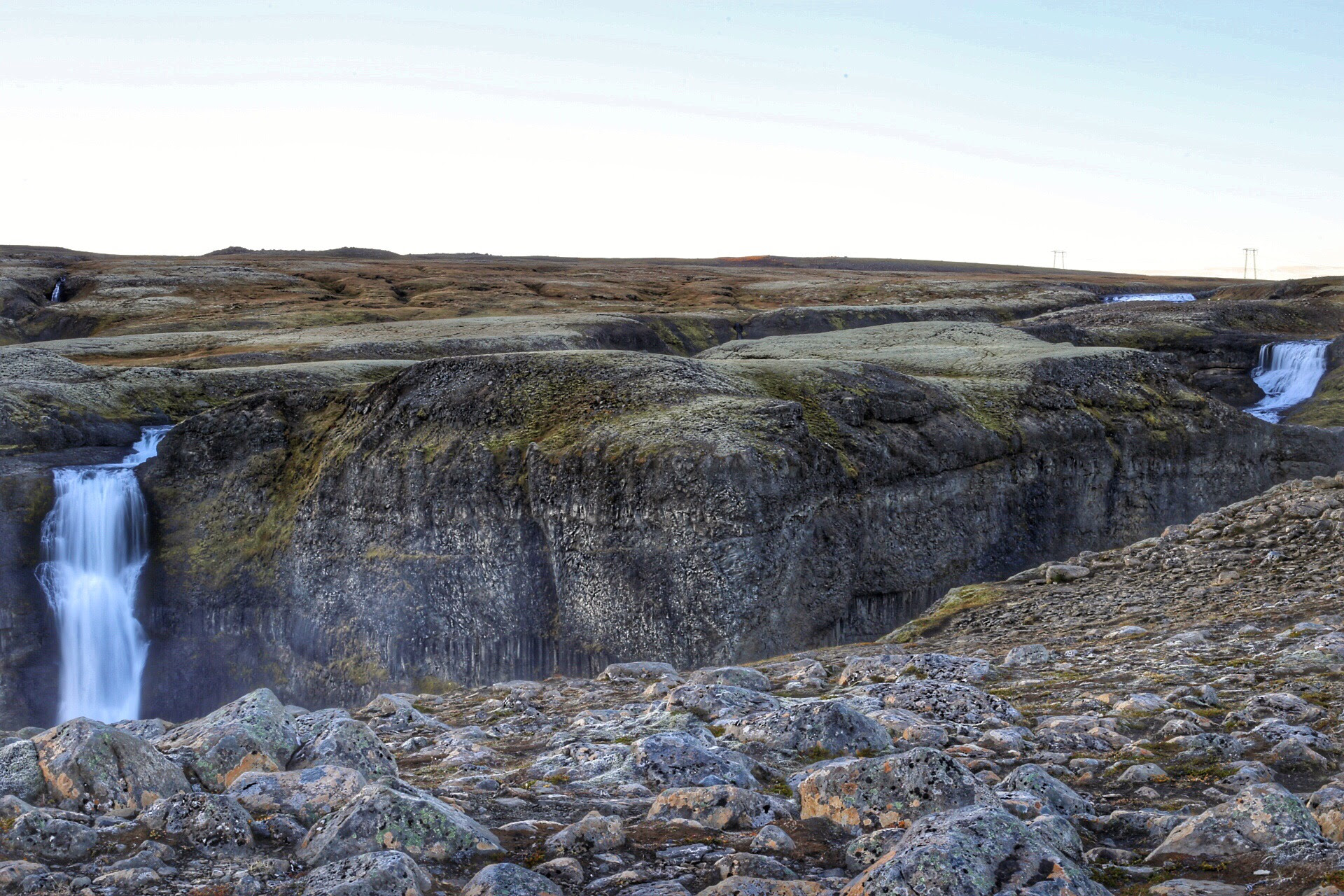 Finding and arriving at Háifoss is an emotional experience like none other:
Endure a 30 minute uphill rocky road filled with potholes (so numerous and wide we called them "craters"). Open the car door to be smacked in the face with brutal high, freezing, gusting winds. Walk towards the edge of the cliff to peek a glimpse at the bottom of the falls. Feel your feet & tripod lift off the ground as you try not to topple into the valley. Embrace the tears that fall down your cheeks, one from the cold wind and two from the grandeur that is hard to fathom at the golden sun entwined with the mist. This is Háifoss.
---
Aurora Borealis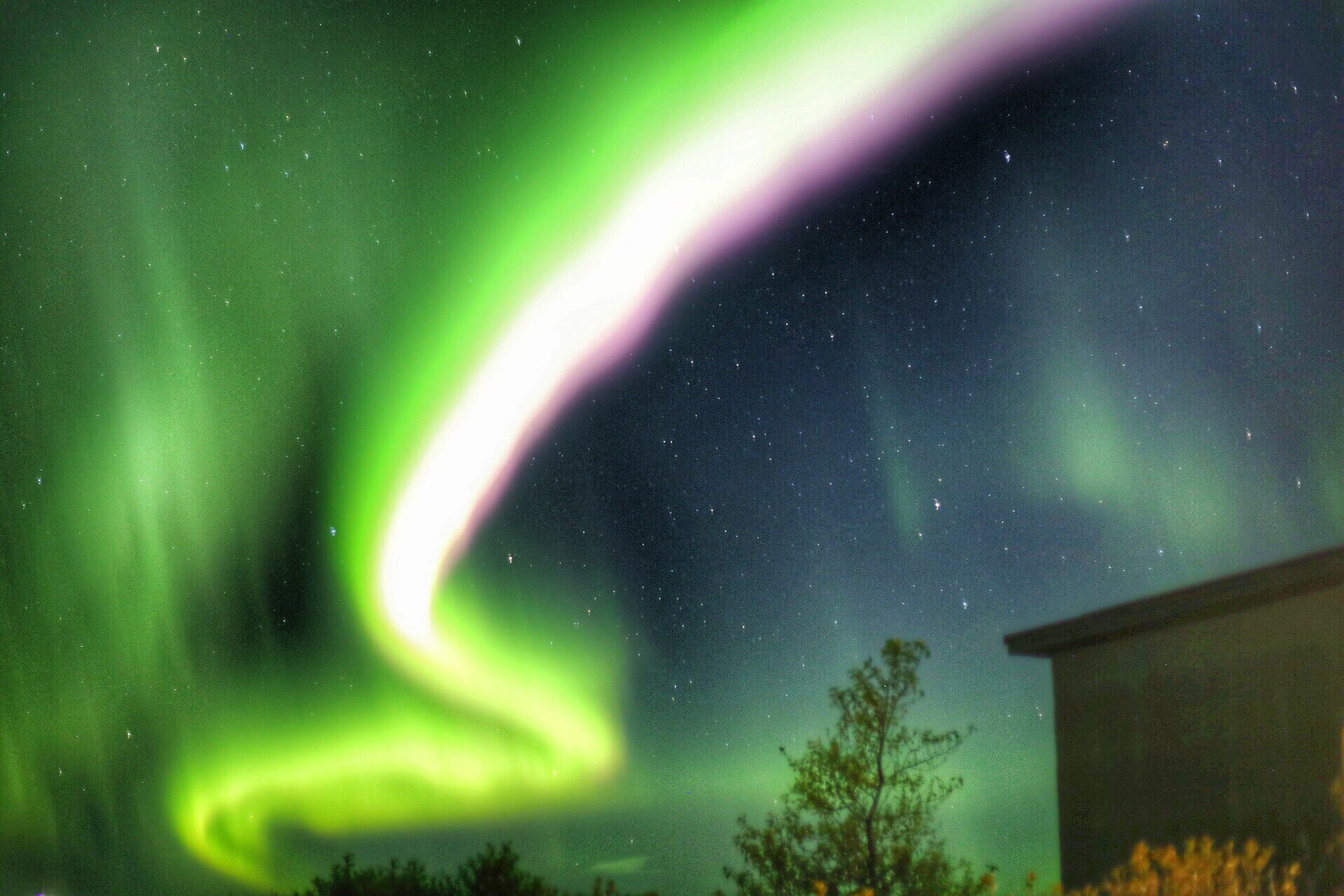 Aurora Borealis is a polar light, also known as the Northern Lights. It's only seen at high latitudes as a result of solar wind interacting with Earth's magnetosphere producing a collision of the sun's electrons with our oxygen and nitrogen, releasing energy in the form of light. It's a natural neon light in the sky, one that dances freely to her own beat in the most beautiful way possible. It's God showing off, and it's not even the best He can do.
It's what makes you believe in something much much greater than yourself.
Aurora Borealis is seen in the northern hemisphere and Aurora Australis is seen in the south. To observe this phenomenon, skies must be clear (zero to little cloud coverage), dark (away from a city's ambient light) and cold (wintertime). Aurora forecasts include a Kp index, which is a solar storm reading with favorable conditions averaging around 4.
The first four nights I spent in Iceland ranged Kp from 4-6. Unreal.
---
Accommodations:
---
Day 1 and 2 complete. Read on for Days 3 and 4 here.
All photos taken by Melllypoo via Canon 6D and GoPro HERO 4.